FOR IMMEDIATE RELEASE                                                                                     
Contact: Kim Miyade                                                                                                                                                            
Tel: 310.287.2222
Email: theadco@pacbell.net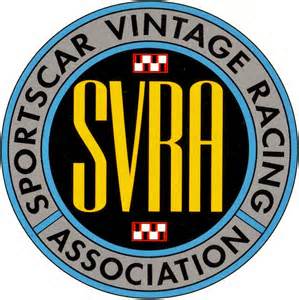 SVRA Scores Another Milestone on the Road to Revolutionizing Vintage Racing
 
President/CEO Tony Parella secures SVRA's new status as the largest vintage racing organization, and pioneers another landmark event with the inaugural Amelia Island Vintage Gran Prix.

Southlake, TX, Braintree, MA – January 2016 - Three short years ago, SVRA, one of the industry's oldest vintage racing organizations, was predominantly a regional South East organization with approximately 500 members who participated in 5 races a year.  Today, the Sportscar Vintage Racing Association (SVRA) has evolved to become a national vintage racing association, with over 2500 licensed members and over 5000 racers, who compete at 16 major events held at legendary tracks coast to coast.

The lion's share of the credit for this monumental transformation goes to one man—Tony Parella, President and CEO of SVRA.  Parella's background is in telecommunications, where he successfully built multiple companies from the ground up, ultimately taking two public with total revenues of over $1 billion each.  It's this business acumen that has turned SVRA in to a mainstream motorsports phenomenon.  

"At 50-years old I started vintage racing in Texas.  I'm an avid Corvette guy and had the chance to race with SVRA at Watkins Glen," said Parella. "It was a great experience but I kept thinking 'this could be so much more if somebody ran vintage racing like a business as opposed to a club.'

In 2012, the opportunity presented itself and Parella acquired SVRA, along with two other vintage racing organizations.  Then he began adding events to the roster, but of course, not just any event would do. The SVRA became the first vintage organization to race at the Indianapolis Motor Speedway, and the first to host a Vintage National Championship at the Circuit of the Americas—both game changers.

Parella said, "It's been a labor of love in a hurry.  It's the first time in my business life that I'm running a company where I'm absolutely enamored with what I sell.  It's a privilege to be part of this."

It's hard to conceive of all that's been achieved in just three years. The new SVRA regime has created a series of full-fledged festival events by including a car show division, an auction company for enthusiasts to buy and sell cars during events, live concerts, fireworks displays and expanded vendor areas.  They also publish a quarterly magazine with event programs, have amassed over 40,000 Facebook likes, plus a million and half individual video views.  No two SVRA events are the same.  And each has surpassed the last in drawing top-notch veteran racers and record attendance.
   
Now, Parella is taking on the biggest project SVRA has launched to date—The Amelia Island Vintage Gran Prix in March 2016, four days after the infamous Amelia Island Concours D'Elegance.  Unlike their other events held at existing tracks, SVRA will produce its first turnkey event and construct the entire course from scratch at Fernandina Beach Airport on Amelia Island. In record time, per usual, Parella managed to obtain clearances and approvals from the mayor, the city, airport leadership and the FAA, resulting in a 5-year event agreement.  The location pays homage to sports car racing's roots, which began in the 1960s at this very airport.

Plans have been rolled out for a 2.1-mile airport road course, with the SVRA Show and Shine Car Show to be held on the golf course bordering it. In addition to historical cars racing wheel-to-wheel, there will also be a world-class collection of vintage automobiles, aircraft and motorcycles on display.

However, with an active runway on site, protecting drivers and spectators during the event is paramount.  Although Parella's vision was to reenact the original races of the 50s and 60s, using hay bales as barriers was no longer a realistic option. SVRA chose a proven interlocking barrier product to separate the racetrack from the fans, as well as to keep racers safe by holding them on the track, while minimizing potential damage to their vintage vehicles.

"After doing our homework, we chose Impact Safety Systems (ISS) ProLink barriers," said Parella.  "There were alternatives, including using cement, renting or buying analogous interlocking barriers from other domestic or international sources, but they simply didn't meet our safety standards.  And when we factored in delivery, cost, and deployment time, ISS Prolink was far and away the smartest choice."

Coincidentally, the barriers SVRA selected happened to be invented by veteran professional driver Richard "RJ" Valentine, who will also be racing at Amelia Island.

Valentine said, "We're honored that our safer barriers were chosen for such an incredible racing event.  For years I've been a serious advocate of track safety. I trust my life and my vintage Porsche to our ISS barrier system."  

Because the Amelia Island agreement only allows one day for setup and one day to take down, the fact that ISS ProLink barriers can be quickly and easily installed by just two crewmembers was key. SVRA decided to purchase 2500 linear feet of barriers to cover 99% of the circuit and plans to reuse them over the next 5 years.

Parella explained, "Because we own the barriers, it puts us in a position to look for other types of street race or airport events where a racetrack doesn't exist.  But even if we use the barriers for nothing other than the Amelia Island Gran Prix, it was a smart investment."

March 18 and 19, 2016 marks the return of racing on the Fernandina Airport where sports cars raced in the 1960s and 1970s.  SVRA's inaugural Amelia Island Vintage Gran Prix pays tribute to the early sports car tradition of racing on airfield circuits with this invitation-only event.  Parella conservatively estimates there will be about 250 race cars, 30 vintage motorcycle racers, and at least 10,000 spectators, but in all likelihood, there will be much more.  For tickets and information go to SVRA.com/Amelia.

"The Amelia Island Vintage Gran Prix will demonstrate that SVRA can do just about anything.  If we can build our own version of the Indianapolis Motor Speedway, run a credible street race, and do it all on an active airport, then we can do it anywhere," stated Parella.


About Impact Saftey Systems - Impact Safety Systems (ISS) was founded in 2000 in Braintree, Massachusetts for the express purpose of setting new standards in the barrier industry. Award-winning professional driver Richard 'RJ' Valentine designed a unique barrier system for car racing and karting, as well as athletic sports and traffic safety. ISS is dedicated to providing barrier systems that are safer than any other barrier available, as well as more durable, easier to install, faster to repair and more economical, while also being aesthetic.  ISS' revolutionary barriers were born out of industry-leading R&D and technology from the highest levels of Motorsports and are proven effective under the most demanding conditions. ISS has become the safety barrier system of choice for both permanent and temporary tracks nationwide.

About SVRA - The Sportscar Vintage Racing Association is the premier vintage racing organization in the
United States. Founded in 1981 the SVRA has over 2,000 active members. It will sanction 16 events in 2016 at
some of the finest racing venues in the United States, including: the Indianapolis Motor Speedway, Sebring, Road America, Watkins Glen, Auto Club Speedway, the Mid-Ohio Sports Car Course, Sonoma Raceway, Portland International Raceway, NOLA Motorsports Park and Virginia International Raceway. The rapidly growing organization hosted the first U.S. Vintage Racing National Championships at the Circuit of the Americas (COTA) in Austin, Texas in 2013. Further information on SVRA, a complete annual schedule, and entry lists can be found on the SVRA website. Also be sure to check our Facebook page and YouTube channel which currently boasts a library of over 190 action-packed videos of events.