With the spring already unfolding, millions of Australians are going to take advantage of good weather and make the most of weekends ahead. However, when it comes to road trips, both long and short, your pack mule needs to be in top shape. Make sure you've ticked these five boxes before you fuel that gas to the top and shift the lever into D.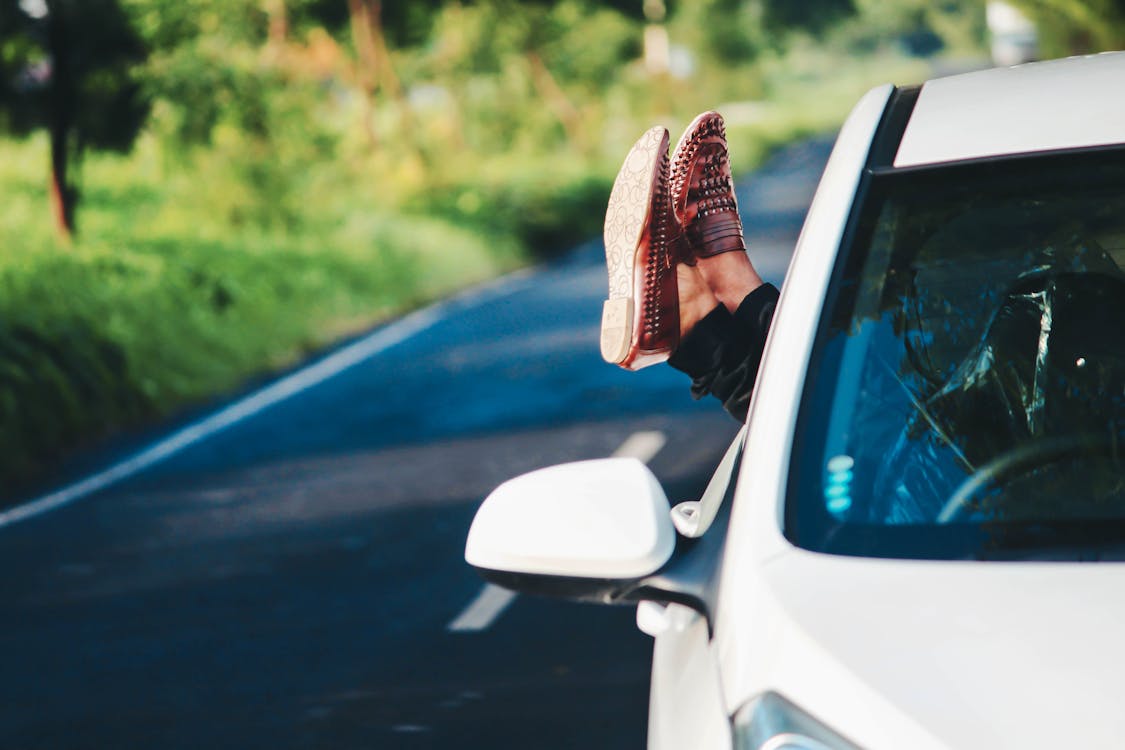 Tires checked
Setting off on a trip is always a good excuse to check your tyres more closely. Although they might be rated for 40,000 miles, your mileage may vary (pardon the pun). Their service life is likely to be shorter if you haven't rotated them on schedule, even if you haven't used your car much. What you need to check first is the tread wear. Today's tyres have tread markers, which become visible when it's time for a change. If you're not sure if you can still ride on them safely, let your mechanic give you their two cents. While they're at it, they can also check your brake pads, rotors and drums. Maybe you'll travel safer if you replaced one of those, as well.
Lubricants refilled
Experienced drivers change their oil twice a year, in the beginning of spring and at the end of fall. Even if you don't want to stick to this routine, make sure you do it in the spring, before the onset of hot Queensland weather. If you've changed it during the fall, at least check if it could use a couple of fresh quarts for the long haul road trip you've had in mind. And if you're still wondering which oil it should be, synthetic oils are better than mineral ones, albeit more expensive. On the other hand, your car needs more fluids than just oil to run. There's transmission fluid, brake fluid, power-steering fluid, engine coolant, and last but not least, wiper fluids. Something needs to get those pesky critters off the windscreen.
Examined by mobile pro
A road trip is a completely different game than cruising between the suburbs and downtown. The last thing you need is a busted radiator and your trip ending abruptly on the back of a tow truck. A professional mechanic can do a lot to prevent the worst case scenarios. Maybe your struts and shock absorbers were good for the city streets, but they may fail on the winding roads and damaged tarmac of the countryside. Unless you have a second car to run errands and buy supplies for your trip in, leaving your cruiser in a repair shop while preparing for the road is difficult. This is a great opportunity to check out the mobile mechanic in Brisbane. Instead of leaving your car to be repaired in five days, you can watch it being serviced in your driveway. Yes, that would be a good time to ask them about that engine light on the dashboard.
AC working fine
The car AC is one of those systems that you don't bother checking until you need it. And once you're halfway to your holiday destination, it might be too late. It has a couple of simple components – the belts, the coolant and the condenser which your mobile mechanic can quickly examine. Of course, if the car is still under warranty, your authorised dealership should take care of those things.
Light groups in order
If any of your headlights, either main or dipped, fog lights, taillights, turn signals and brake lights burns out on the road, you can likely replace it yourself, provided you have the bulb kit. On the other hand, if any of these is going off from time to time, you should let a car electrician check the contact surfaces for corrosion, dirt or damaged sockets. These interventions take up to 10 minutes and cost even less.  
Even if your first road trip is just a day-ride to the lake country, these car checks will ensure that the only memories you bring home are the fresh air, mild sun and a great time with your friends or family.